Priests
The Very Reverend Father Wayne E. Wilson (Pastor Emeritus) came into the Orthodox Church along with 2,000 other Evangelicals in 1987. Fr. Wayne is the founding pastor of Saint Barnabas Orthodox Church, one of the fastest-growing parishes in the Antiochian Archdiocese in North America. Fr Wayne came to Christ during "the Jesus Movement" of the 1960's and served as a staff member with Campus Crusade for Christ. In addition to serving the parish community, Fr. Wayne has served as Police Chaplain for the City of Fountain Valley, California.
Fr. Wayne has served as the spiritual father to his community, and enjoys reading, and foreign and independent films. One of his "great moments" was his pilgrimage to the holy mountain of Mount Athos in northern Greece. Ask him to tell you about the "monk that glowed"!
The Very Reverend Father Michael Reagan (Senior Pastor) also entered the Orthodox Church when the "Evangelical Orthodox" came into canonical Orthodoxy in 1987.
Along with serving behind the altar, Fr Michael teaches catechism classes (along with Fr Wayne) and often speaks on Evangelical-Orthodox subjects. Fr Michael and his wife Khouria Diane are the proud parents of Sean, parents-in-law of Erica and two grandchildren, Emily and Isaac.
Deacons
Deacon Thomas Braun and his wife Wendy have served at St Barnabas parish community 25 years, is the owner of a civil engineering company in southern California and a financial seminar speaker. His wife Wendy is a choir member and chanter. They have three children.
Deacon Charlie (George) Lehman has also served the parish since its reception into the canonical Orthodoxy in 1987. Deacon Charlie retired from the LA Public Defender's office (as of Jan. 30, 2016) where he served for 25 years as a paralegal in advocacy for the mentally ill. His wife Lorraine is a nurse who works with special-needs children. They have two children.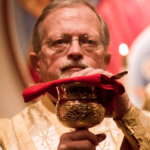 Deacon Rick (Theodore) Billings has served with Fr Wayne and Fr Michael over 25 years. Dn. Rick is a marketing consultant in his own business and his wife Nancy is a retired public school teacher. They have three sons.
Deacon John Ma'ae also serves St. Barnabas Church in the diaconate. He and his wife Toy have four children.
Acolytes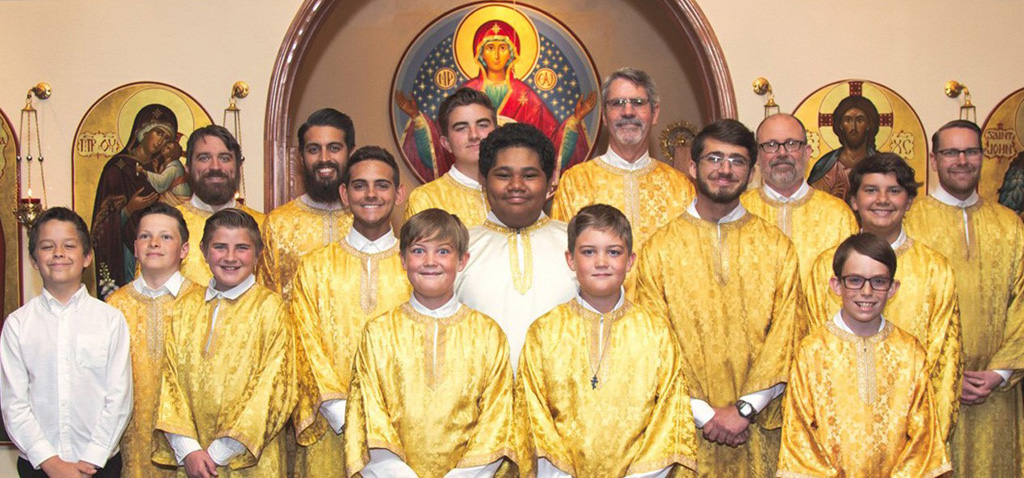 The word acolyte is derived from the Greek word akolouthos — attendant or helper. The Acolyte ministry has its roots in the Old Testament of the Holy Bible, where the prophet Samuel is seen assisting Eli, the Levite priest, and Elisha is seen assisting Elijah the Prophet.
In the Eastern Orthodox Church the nearest equivalent of acolyte is the altar server. Males over 10 years of age may serve as altar servers, or acolytes.