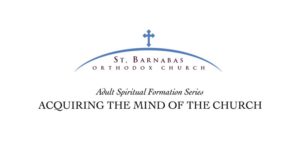 The 2017 Acquiring the Mind of the Church Series
Acquiring a Giving Heart: Our Money and Our Salvation
A practical and timely presentation on how and why our financial giving is an integral part of our worship. Given the magnitude of time and energy spent in life earning, thinking about, and using money, it is critical for us as Christians to live with a faith-minded view toward the resources we have been entrusted with. Christ had much to say about money, with the deeper meaning always pointing to the condition of our hearts toward God. How we use our money is a reflection of our own heart. We often connect giving decisions with merely meeting the practical needs of the church. However, we are called to become givers to God, beyond any specific need, from a thankful heart, regardless of our income level. Although not a workshop on money management, we will also offer practical steps to better align the use of money with our faith. A seminar for families of all sizes and ages.
Speakers:
Charles Ajalat – Former Chancellor of the Antiochian Archdiocese, founding member of FOCUS North America, IOCC, OCMC, and Becoming Truly Human, Attorney
Dr. Andrew Geleris – Neurologist
Dn. Tom Braun – Board of Directors, Ancient Faith Ministries, Deacon at St. Barnabas Orthodox Church, Civil Engineer
Armin Brown – Entrepreneur
Coffee/Refreshments 9:00am–10:00am
Lecture from 10:00am–11:00am
Supervised childcare will be provided. Please request during registration.